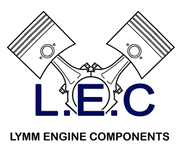 Your shopping cart is empty!
Ajusa Gaskets, Seals & Bolts
Ajusa is one of the best gasket & seal manufacturers in the world. Their gaskets are well-known for being some of the most comprehensive on the market. Their attention to detail is second to none and you will never be missing that little seal to finish the job.
Cylinder Head Gaskets
MLS HEAD GASKETS
With more than 1000 different references of MLS Head Gaskets, Ajusa is by far the producer with the largest coverage. Ajusa's multi-layer steel head gaskets differ our immediate competitors because they are technologically developed for its use on repaired engines, the requirements are appreciably different those required in the first assembly.
Designed for high performance diesel and gasoline engines, are avant-garde products for demanding customers.
FIBERMAX HEAD GASKETS
Ajusa responds to the demanding requirements of each time less diversified markets with more than 2000 different references of this type of gaskets. Fibermax Head Gaskets are made of high resistance steel with two high performance fiber layers fixed over it. The process is completed by inserting different components in order to increase performance as well as several coatings and silicone cord when required.
If your engine needs this type of gaskets don't doubt that Ajusa's Fibermax gasket will always be over the performance needed by a second assembly in your engine.
Cylinder Head Bolts
The use of new technologies on engines as well as new angular tightening systems make the substitution of bolts any time the head gasket is changed essential.

In 1993 Ajusa launched this new product line as an excellent complement to the line of gaskets. As well as it does for gaskets, Ajusa offers a full coverage of bolts for every engine requiring angular tightening.
Ajusa has currently more than 400 references of Bolt Sets. Our program is by far the most complete in the market.

(Important: Substituting bolts when assembling head gasket is indispensable in angular tightening heads)


Gasket Sets
Ajusa has the largest coverage of gasket sets for European and Asiatic vehicles.
For every engine, Ajusa offers the following:
Overhaul gasket set

Head Gasket Set

Turbo Fitting Kit

Conversion Gasket Set

Head Bolt Set

Valve Stem Seal Set

Oil Pan Gasket Set

Liner Set

Head Gasket Kit

Valve Cover Gasket Set

Crankshaft Set
​To view the Ajusa online catalog Click Here



Lymm Engine Components © 2019
View Mobile / Standard
The use of images found on this website is strictly prohibited. All images are subject to copyright law.