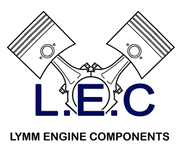 Your shopping cart is empty!

Cylinder Heads
The cylinder head is the top part of the engine and sits on top of the engine block. The cylinder head houses the valve train and has several oil & water ways to allow cooling to engine. Cylinder heads can become warped or cracked if the engine has suffered from overheating or neglent. This can sometimes be repaired by an engine re-manuafcturer. If the cylinder head is cracked, a replacement head is necessary. Most cylinder heads are an alloy casting, but some earlier engine designs, like the A-Series Mini, have cast iron cyilnder heads.
Lymm Engine Components © 2019
View Mobile / Standard
The use of images found on this website is strictly prohibited. All images are subject to copyright law.