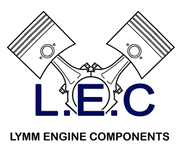 Your shopping cart is empty!

Bearings
We have a massive range of engine bearings for Cars, Vans & Trucks. Please see our range of conrod / big end bearings, main bearings, thrust washers & camshaft bearings. We keep all well know brands including
ACL, AE, Glyco, Vandervell, Mahle, King, Miba & KS (Kolbenschmidt)
Lymm Engine Components © 2019
View Mobile / Standard
The use of images found on this website is strictly prohibited. All images are subject to copyright law.