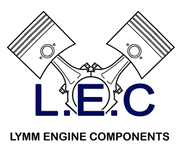 Your shopping cart is empty!

Camshaft Bearings
Some engine require camshaft bushes or bearings. These bearings sit in the cam caps. Not all engines have camshaft bearings. The most common engines we know that are fitted with these bearings is the Volkswagen Audi Group 4 & 5 cylinder TDI PD Pumpa Duse engine, along with the Ford Pinto & Crossflow.
Showing 1 to 14 of 14 (1 Pages)
Lymm Engine Components © 2019
View Mobile / Standard
The use of images found on this website is strictly prohibited. All images are subject to copyright law.