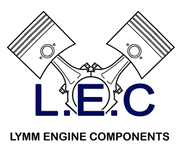 Your shopping cart is empty!
Glyco Bearings


Glyco® advanced engine bearing technologies withstand heavy loads and cope with the increasingly challenging conditions of modern, environmentally-friendly engines.

Glyco offer:
- Conrod / Big end Bearings
- Main Bearings
- Small End Bushes
- Thrust Washers
- Camshaft Bushes / Bearings
Original Equipment (OE) expertise
Glyco is the world's largest manufacturer of OE-quality bearings. Every year, our engine bearings are fitted on more than 10 million engines around the world - from small bore engines to heavy-duty commercial vehicles and stationary engines.
Commitment to innovation
Driven by the need to reduce CO
2
emissions, today's engines extract more power from less fuel. Due to the increased temperature and load, conventional bearings struggle to cope. Thanks to over 100 years of innovation, Glyco provides bearings with advanced metallurgy that can withstand these challenges.
Federal-Mogul invented Glyco Sputter Bearings with twice the service life of conventional bearings. We developed Glyco G-188, the first 'intelligent' bearing material, and were also first to launch a full lead-free material portfolio. Recent innovations include the highly durable Glyco IROX
®
bearing shells, which address the challenges of hybrid, stop-start and downsized engines.
Widest range of engine bearings
The Glyco range of over 2,500 bearings, including main, flanged and conrod bearings, provides precise solutions for more than 10,000 engine applications.
To view the FM Electronic Catalogue Click Here
​

Lymm Engine Components © 2019
View Mobile / Standard
The use of images found on this website is strictly prohibited. All images are subject to copyright law.