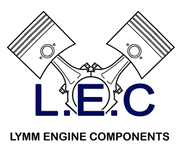 Your shopping cart is empty!

Head Gaskets
We keep a huge range of cylinder head gaskets in Payen, Corteco, BGA, Glaser, Victor Reinz, FAI & Ajusa. The cylinder head gasket is located between the cylinder head and the cylinder block to perform a gas and water tight seal within the engine. Gaskets can be made from different materials. The most common material used today is a multi layered steel gasket. Single sheet steel gaskets, composite / fibre and copper gasket are also available. Copper gaskets were used years ago on older engine, like Triumph's and the classsic A-Series. These copper gasket included asbestos and are now banned from use. Fibre gaskets are now used to replace gasket where copper was used. Copper gaskets are still available but am alternative is used opposed to asbestos.
Lymm Engine Components © 2019
View Mobile / Standard
The use of images found on this website is strictly prohibited. All images are subject to copyright law.