Mahle Motorsport Bearings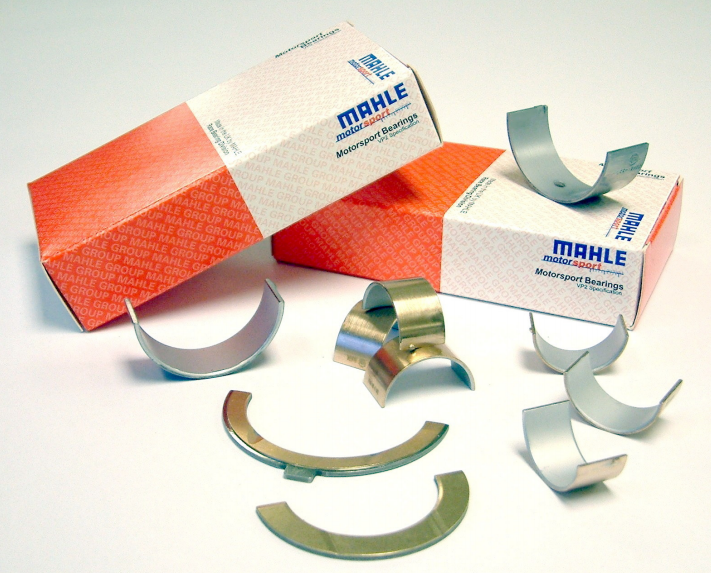 The vast majority of today's high performance racing engines use bearings made by MAHLE Motorsport. The bearing division of MAHLE Motorsport, formerly known as Vandervell, has been manufacturing bearings for over 70 years although the technology has moved on considerably in recent years. Such advances in bearing technology have been achieved by having a close partnership with the most successful teams in motorsport.
MAHLE Motorsport has put much of this expertise into creating a high performance range of aftermarket bearings. These bearings are manufactured in the UK to the highest quality by the very people who make bearings for F1 engines.
Many classic cars are extremely rare which makes sourcing parts very difficult for restoration. MAHLE Motorsport has the capability to make small quantities of bespoke parts for almost any application, and with all the care and attention you would expect from a company with a proud racing heritage.

Document Download Area
Please have a look through our online documents below:
Click Here to find out about laser marking technology as opposed to cheaper stamping methods

Click Here to find out about the main bearing groove benefits

Click Here to find out about the Mahle Motorsport Racing Notch technology
Click here to download the Mahle Motorsport Bearing Catalogue

Mahle Motorsport Forged Pistons
From Formula 1 to Speedboats: MAHLE supports all areas of motorsports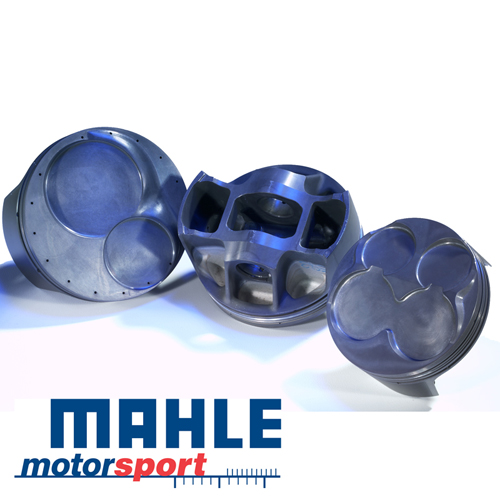 MAHLE Motorsports North America established in 2000 has positioned itself as a leading supplier of forged racing pistons and rings. Widely recognized as the technology leader amongst race teams in most every top race series in North America and abroad, winning races and championships around the world, MAHLE Motorsports North America brings cutting edge technology to sportsman and professional racers alike with the flexibility and foresight to meet a wide range of customer needs which has the discerning racer relying on MAHLE to get them to the winner's circle.
Every MAHLE Motorsports piston is backed by 90+ years of racing heritage and technology. From the invention of the first aluminum piston to the most advanced design and machining processes being used today, MAHLE delivers unmatched performance and durability. MAHLE's light-weight, low-drag, design specific forgings are machined with close attention given to ring groove quality, tolerances and consistency. All MAHLE Motorsports pistons are dual or triple coated, adding protection and maintaining consistent performance over the life of the engine. There is no secret why top professional race teams use MAHLE Motorsports pistons.

To view the Mahle Motorsport piston catalogue Click Here


​