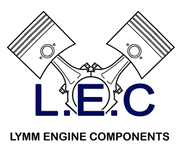 Your shopping cart is empty!

Main Bearings
These are the bearings that sit on central journals on the crankshaft.The crankshaft spins inside these bearings.Many main bearings have oil grooves and oil holes to keep the crank and bearing lubricated. Each engine is different and have different configurations of grooves and holes. Some main bearings have an integral thrust washer whilst others engines may have separate washers.
Lymm Engine Components © 2019
View Mobile / Standard
The use of images found on this website is strictly prohibited. All images are subject to copyright law.