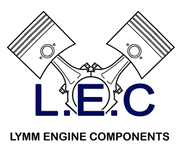 Your shopping cart is empty!

Part Request
If you can't find the engine part you are looking for, we probably have the item in stock or have access to it. We endeavour to list all parts on the website, but there are many that haven't made their way onto the system as yet. Please fill out the form below and we contact you ASAP with a price quote.
There are no products to list in this category.
Lymm Engine Components © 2019
View Mobile / Standard
The use of images found on this website is strictly prohibited. All images are subject to copyright law.